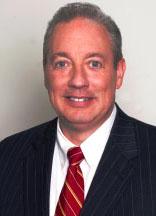 Partner
Location: Wayzata, Minnesota
Phone: 612-339-4511
Toll Free: 800-328-4340
Fax: 612-339-5150
William Kvas, a partner in the firm, is a nationally recognized trial lawyer who has devoted his legal career to assisting injured individuals, appearing as counsel in 22 states. Many attorneys throughout the country have referred cases to him because of his experience and reputation. Over 2,000 railroaders have asked him for assistance with injury claims. He pioneered occupational disease litigation for railroad workers, trying several of the first cases for noise induced hearing loss in the 1980s.
In 1998, Kvas obtained the then largest verdict for carpal tunnel syndrome to be upheld on appeal for a railroad worker. In 2002, he obtained verdict of over one million dollars for an Amtrak engineer. The verdict followed a hard fought battle where he proved that Amtrak had falsified documents to cover up the cause of the accident. In 2005, Kvas obtained a verdict of $700,000 for a CSX engineer who suffered smoke inhalation while operating a locomotive and a verdict in Denver for a fireman and oiler whose case set precedent on the railroad's liability for off property injuries. More recently, he was victorious in back to back trials against CSX – a verdict of $628,000 in Syracuse for a maintenance of way mechanic and $750,000 in Huntington, West Virginia for an engineer who was exposed to a chemical leaking from a tank car. He also represented over 30 Amtrak passengers who were injured in the derailment and crash of Amtrak's auto train in Florida.
Kvas has taught trial strategy and courtroom skills to other lawyers as a lecturer for continuing legal education classes. He graduated from the Carlson School of Management at the University of Minnesota and received a Juris Doctor degree from the University of Minnesota Law School. He is member of the Association of Trial Lawyers of America, the Academy of Rail Labor Attorneys and the Million Dollar Advocates Forum. Kvas possesses an A/V rating from Martindale-Hubbell, the highest possible ranking for both legal ability and ethics. In 2003, he was elected by fellow attorneys to the list of "Best Lawyers in America."
In 2012, Kvas was inducted as a Fellow of the International Society of Barristers, an honor society limited to the world's outstanding trial lawyers.
JUNE 2012
Jury Awards Over One Million Dollars To UP Carman Injured at Safety Class
OTHER RECENT SUCCESSES
U.S. Supreme Court Justice Joins With Other Judges to Affirm a $750,000 Verdict For CSX Engineer in West Virginia
HLK FELA Attorney Obtains $300,000 Verdict for BNSF Fireman & Oiler
HLK FELA Attorney Obtains Million Dollar Verdict for Amtrak Engineer
Kvas Wins $628,000 Verdict For CSX Maintenance of Way Mechanic in Syracuse, New York
Kvas Obtains $668,100 Verdict for UP Conductor Exposed To Diesel Exhaust
HLK FELA Attorney William Kvas Obtains $700,000 Verdict for CSX Engineer
Areas of Practice
Bar Admissions
Minnesota, 1985
U.S. Federal Court, 1985
Education
University of Minnesota Law School, Minneapolis, Minnesota
University of Minnesota, Minneapolis, Minnesota
Honors and Awards
A/V Rating from Martindale-Hubbell
"Best Lawyers in America"
Professional Associations and Memberships
American Association for Justice, Member
Academy of Rail Labor Attorneys, Member
Million Dollar Advocates Forum, Member