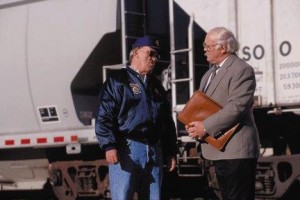 Railroad Accident Claims
Train derailments are quite common. In fact, they are more common than people think. When a derailment occurs, trains can cause a great deal of damage, causing damage to property and injury to people.
At Hunegs, LeNeave & Kvas, we have represented thousands of victims of train accidents. We have a great deal of experience in cases involving physical injuries, environmental and property damage. If you have experienced any of these types of damage, a personal injury attorney can help you determine whether or not you have a claim and can file that claim on your behalf.
Seeking Justice For Train Accident Victims
There are different types of train accidents that occur. They include:
Fires from train sparks
Train derailments
Railroad crossing accidents
Accidents stemming from a faulty track and other issues
Our attorneys bring a great deal of experience and knowledge to your railroad accident case. We have represented injured railroad workers and many others for 75 years. Given our experience, we know how the railroad companies can try and cut corners in order to save face and money.
The law firm's train derailment experience dates back to the 1950s and more recently includes several of the most significant train derailments in modern history.
We worked as lead counsel in connection with the severe injuries sustained by several RR workers in the 1996 Valentine's Day Train Disaster in St. Paul, Minnesota. The in depth investigation by the law firm uncovered that the run away BNSF train lost its braking power due to the use of non-compliant air hoses. The hoses became kinked while heading down severe grade alongside the Mississippi River and derailed as it crashed into trains sitting in the St. Paul Pigs Eye rail yard causing what 20/20 describes as one of the largest train disasters in history.  Derailment Coverage Video
In 1996 we were called in to help a family who had suffered enormous losses, including severe burn injuries to a young man. The law firm once again uncovered that cost cut backs by Canadian Pacific Railroad led to the reduction of proper track inspections and the failure to detect defects in the rail causing the train to derail and the resulting explosion of a butane tanker car. The family recovered significant compensation for the injuries reportedly in excess of 24 million dollars.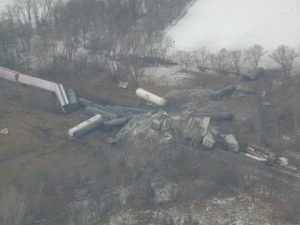 Only five years later the firm was once again called upon to lead a group of law firms investigating another catastrophic train derailment involving yet another Canadian Pacific train full of hazardous materials, including anhydrous ammonia. The train derailed once again due to unsafe inspection practices and track failures. The city of Minot, North Dakota as quietly engulfed in over 270,000 gallons of anhydrous ammonia vapor. Thousands of people were severely injured. Hunegs, LeNeave & Kvas obtained record setting recoveries for the victims while assisting other counsel in the process with its expertise in train derailments.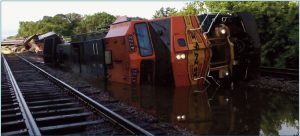 A Nationally Respected Law Firm Representing Your Interests
As soon as you possibly can, it is important to call your attorney so that work can immediately begin on your case. We know that what you are going through is difficult and we want to make matters as easy for you as possible. We want to see you move forward toward recovery, so we advocate aggressively for you every step of the way.
We have a great number of resources and skills working for you. In our 75-year history, we have become a nationally recognized and respected firm that is known for integrity, professionalism, and recovering the compensation that clients need to move forward in their lives. We have recovered millions of dollars in compensation for the purpose of paying current and future medical bills, lost wages, and other costs related to an accident that is the fault of the railroad and any other entities that may be involved.
Contact A Skilled Train Accidents Attorney
There are some train accidents that are large scale, which means they cause property damage or a health emergency to the public. Whatever the type of accident, you may be able to file a personal injury lawsuit when negligence led to the accident. If you have been injured in a train accident that caused injury to the public, you may be able to file a personal injury claim. To learn more about your rights and options, call our Wayzata, MN or Omaha, Nebraska office at 612-339-4511 or toll free at 800-328-4340 to schedule your free consultation.
Union Designations
The law firm of Hunegs, LeNeave & Kvas has earned the trust and recommendation of many of the nation's leading unions, both in the railroad industry and in other areas.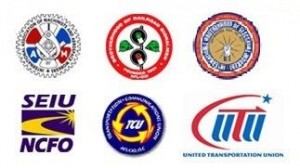 Union designations are your assurance of skilled counsel and a commitment to aggressively pursuing your interests.