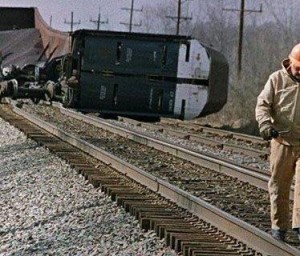 Railroad Worker Injury Claims – FELA
Federal Employers' Liability Act
Railroad workers are exposed to hazards every single day while on the job and sometimes they do sustain injuries. When injured on the job, railroad workers have certain rights that they can exercise in order to ensure they are taken care of in the event of an accident.
If you are an injured railroad worker or you are the family member of an injured railroad worker, Hunegs, LeNeave & Kvas can help you. With over 75 years of experience helping clients who have been injured on the job or due to the negligence of others, we have the skill and the resources to help injured railroad workers get the results that they are looking for.
Helping Injured Railroad Workers
Railroad workers can sustain injuries in different ways. Some of those ways include:
Dangerous work conditions
Work accidents
Injuries from heavy lifting, bending over, and other tasks
Injuries caused by violating safety codes
Train and vehicle collisions
Greasy and slippery work surfaces, resulting in slip and fall accidents
Exposure to excessive noise, leading to hearing loss
Exposure to chemicals and fumes, causing occupational illnesses
If you have been injured in any of these ways or another way, we can help you. We are committed to helping you obtain the compensation you need to move toward healing.
FELA At 100
Know Your Rights And Protections By FELA
Railroad workers are not given the same protection as other workers that can obtain workers' compensation when they are injured on the job. Instead, railroad workers are subject to the Federal Employers Liability Act, or FELA.
To obtain compensation through a FELA claim, the injured railroad worker must prove that the railroad has at least some fault in the injury that occurred. If the railroad has been negligent in any way, however, it is responsible for financial damages to be paid to the worker in proportion to the percentage of responsibility it has in the accident.
FELA claims allow injured railroad workers to acquire compensation that is usually greater than what they would obtain with regular workers' compensation, but this does not eliminate the need for a railroad accidents attorney. These claims can still be difficult to file and result in denials. Nonetheless, a worker that receives FELA receives the following benefits:
Past and future medical expenses
Past and future lost wages
Past and future pain and suffering
To obtain these benefits, you can rely on our attorneys for the advice and assistance that you need to recover what you deserve. We can put our experience to work for you.
Whistleblower Protection – Federal Railroad Safety Act
Individuals working for railroad carriers are protected from retaliation for reporting potential safety or security violations.
Hunegs, LeNeave & Kvas has successfully represented railroad workers who have wrongfully suffered disciplinary action against them in violation of this protective law.  We have helped workers receive back-pay with interest and punitive damages from their employer.
Contact An Experienced Railroad Accident Attorney
Most train accidents, such as derailments, can be fatal accidents and, many times, they are the direct result of some kind of negligence. Perhaps the track was faulty or there was a mechanical problem with the train. Whatever the reason, you may be able to file a personal injury lawsuit for the damages done to you. To learn about how Hunegs, LeNeave & Kvas can help you, call the Wayzata, MN office at 612-339-4511 or 800-328-4340 to schedule a free consultation.
Union Designations
The law firm of Hunegs, LeNeave & Kvas has earned the trust and recommendation of many of the nation's leading unions, both in the railroad industry and in other areas.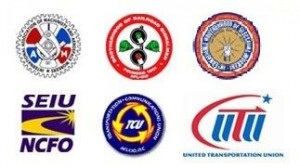 Union designations are your assurance of skilled counsel and a commitment to aggressively pursuing your interests.